Four entrepreneurs shared a vision.
And that's how the seeds for StarAgri were planted.
StarAgri was born to solve farmers' problems. From day one we have empowered farmers. And the journey continues...

Achieved more than 2 million MT of warehousing capacity; a pan-India network of 1,100+ warehouses across 200+ locations in 16 states



Achieved the highest-ever EBIDTA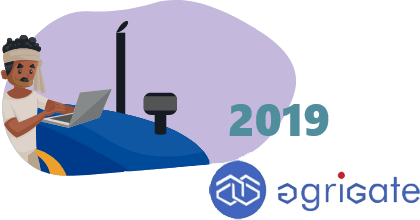 Launched AgriGate, a comprehensive portal for warehouse management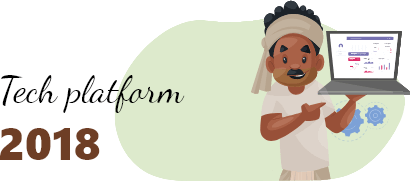 Launched FastTrack, a state-of-the-art inventory management system

Achieved the highest AUM of 10,000 crore in collateral management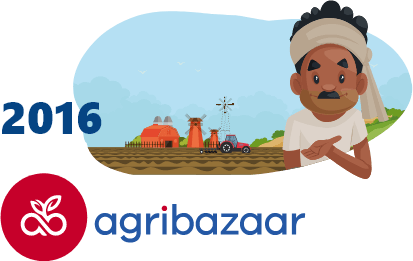 Launched - Agribazaar.com - an e-marketplace for agri-commodity trading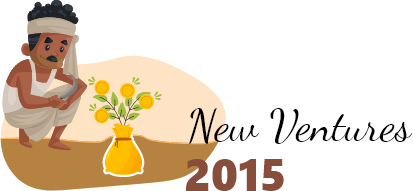 Started StarAgri Finance Limited – an NBFC dedicated to the farmer community
Expanded our footprint to 3000+ warehouses across 28 states in India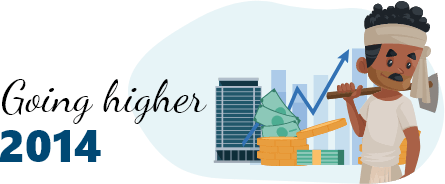 INR 250 crore investment by Temasek Holdings
Acquired 1.38% stake in NCDEX, one of the Asia's largest agri-commodity exchanges
Expanded our footprint globally through wholly-owned subsidiary in Singapore - StarAgri Services Pvt. Ltd.

Expanded our presence in 250+ locations across 16 states
Awarded Business Today's Star SME for Agriculture Award in the Small Enterprise Category
Increased our warehousing capacity through warehouses and silos to 1.5 million MT



Expanded our presence in 190 locations across 10 states
Built a pan-India network of 12 state-of-the-art ISO & NABL certified testing laboratories
Setup 20 branch offices serving different locations
INR 150 crore investment by IDFC Private Equity serving different locations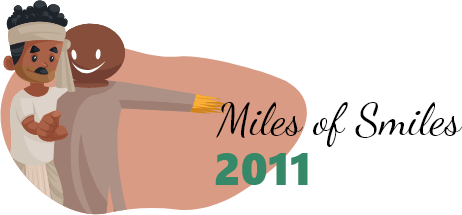 Debt-free company
Land bank of around 50 acres created for construction of an agri marketing yard (private mandi) in more than 10 locations
Pan-India presence - 183 locations across 7 states in the country
Held commodities worth INR 15 billion in 110 Collateral Management locations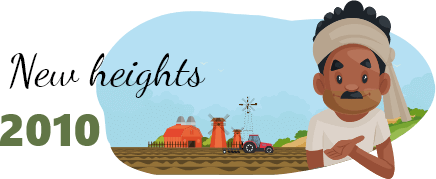 Started construction of agri-logistics yards
Setup warehousing capacity of 5 lakh tonnes
Started business operations in Delhi
Achieved ISO 9001:2008 & 22000:2005 accreditations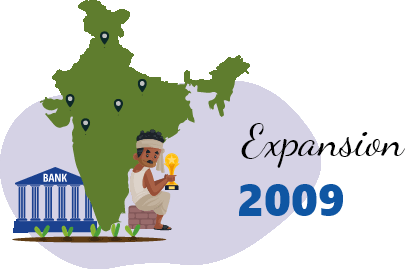 Expanded operations in Gujarat, Madhya Pradesh, Maharashtra, Uttar Pradesh and Punjab
Tie-up with Axis Bank Punjab National Bank for collateral management services
Tie-up with NCDEX as a warehousing service provider
Awarded the TATA NEN Hottest Start up Award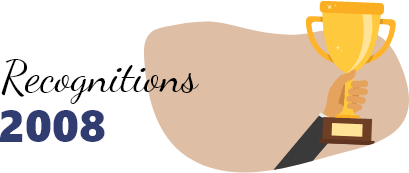 Tie-up with IndusInd Bank for collateral management services
Awarded the prestigious "Indira India Innovation Award" for our spirit of innovation
Started operations in Haryana by setting up a facility and laboratory in Sirsa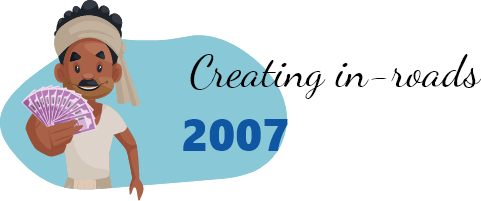 ICICI Bank sanctions a credit facility of INR 303 crore for Warehouse Receipt based funding managed by StarAgri – largest ever credit provided by ICICI Bank
Allied services for lab testing launched
Registered office set up in Jaipur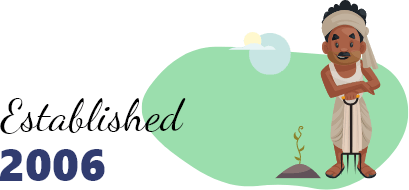 StarAgri was founded by Suresh Goyal, Amit Mundawala, Amith Agarwal and Amit Khandelwal to provide integrated post-harvest management solutions